6 Social Media Marketing Lessons from the Rugby World Cup 2015
Is there any sport more social than Rugby? It is widely regarded as one of the toughest games on the planet and its high-speed, hard-hitting nature earned it the moniker of "a hooligan's sport played by gentlemen." But rugby also offers one of the most fun-loving, welcoming atmospheres on the global sports landscape and social media is playing a growing part in the sport's success. With the 2015 Rugby World Cup in full swing, we look at some social media campaigns and marketing lessons from #RWC2015, the six-week celebration of all things rugby.
Social is the new (All) Black
Social Media Marketing Lessons from the All Blacks
1. Draw on your brand's values or cultural past to inject meaning and a personality into your campaign. This will help you reach a larger audience.
2. Create contests with giveaways tailored to appeal to your audience.
On social media 'Every Voice Counts' for Team England, even in defeat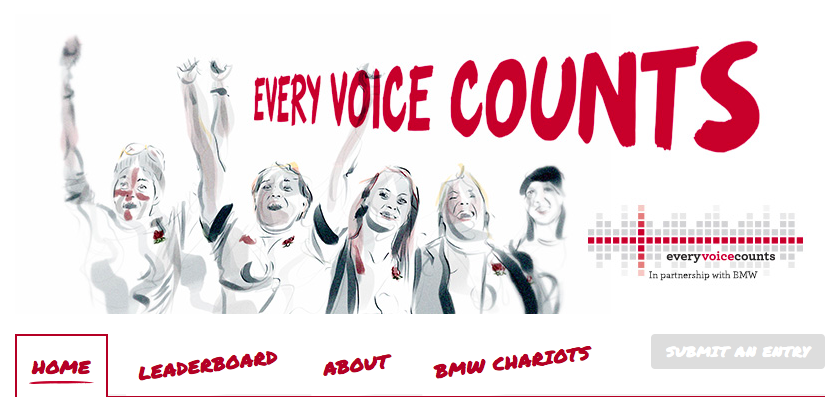 Social Media Marketing Lessons from Team England
1. Leverage the power of consumer generated content to make your social media campaign viral.
2. When multiple team members post using the same social channels, define ground rules of social media usage to protect your brand.
World Rugby builds a powerful 'Social Hub'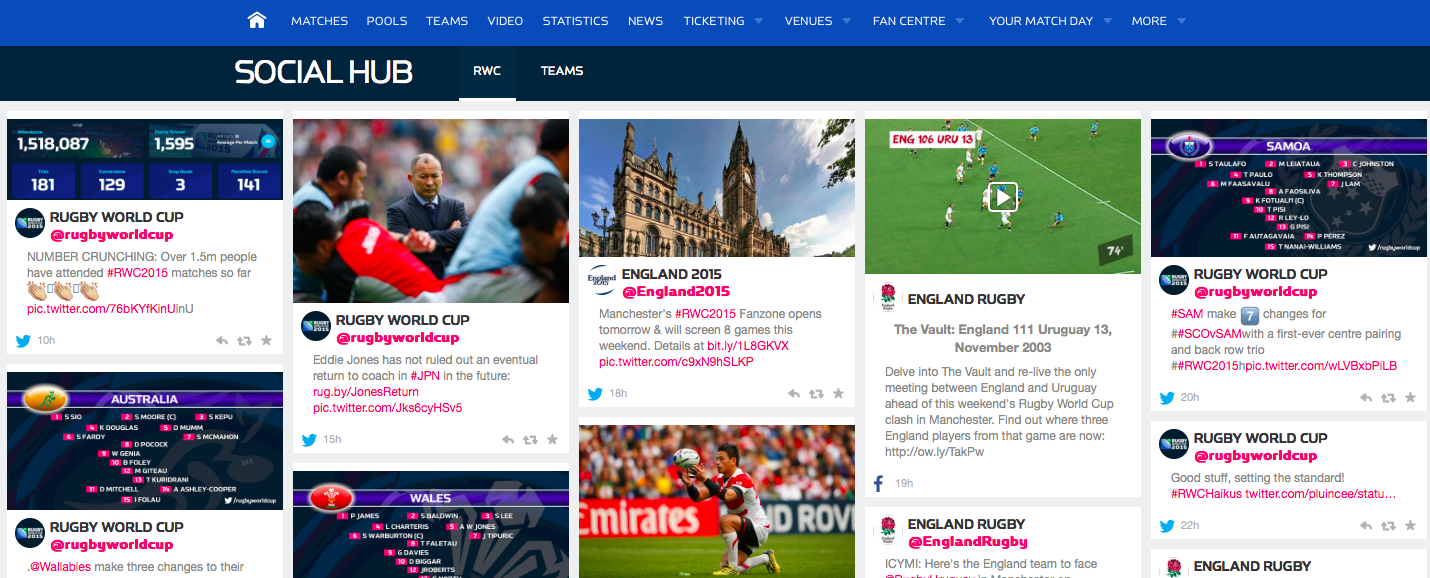 During the opening match #RWC2015 trended all day, reaching 15 million mentions on Facebook, 300,000 on Instagram and driving 181 million page impressions on the website with content delivered in four languages. The official app, available via the iTunes store, has been downloaded by 1.5 million fans.
Social Media Marketing Lessons from World Rugby
1. Pick a hashtag that is easy to remember and captures the theme of your campaign
2. Not all of your content has to be original. Be smart about reusing content
http://blog.hootsuite.com/6-social-media-marketing-lessons-from-the-rugby-world-cup-2015/utm_source=twitter&utm_medium=owned_social&utm_campaign=social_hootsuite&hootPostID=80a8a5513317705bed0076160d8c363c